›› Carica
---
What is Virgin Coconut Oil?
Virgin Coconut Oil or VCO in short, is coconut oil processed from fresh coconuts. This is in contrast to the common way of processing coconut oil from crudely dried, long stored and aged coconut meat called "copra." read more.
---
Answers to the Negative Information on Coconut Oil
Coconut oil is 92% saturated fat and for this reason, coconut oil was considered "bad oil." Doctors and nutritionists have generally taken the position that mono-unsaturated fats and poly-unsaturated fats are the good fats and saturated fats are the bad fats. read more.
---
more info
››
product photos
››
machine photos
››
pricelist
››
health benefits
››
outlets
---
FOR SALE
- machine for VCO making (grater, presser, beater, filter)
- herbal teas(coconut tea, ampalaya tea, etc.)
- juices (mangosteen, noni, dalandan, etc.)
- food supplements

text 0926-6746235 or call 757-2869(virlyn vidad)
HOT NEWS for the week

Mr. Tan mahilig sa VIRGIN???
Oo mga kababayan mahilig talaga si Mr. Tan sa mga Virgin, lalong lalo na yung... full text...
Kalan using denatured Alcohol in na in
Parami na ng parami ang mga taong gumagamit ng KALAN na... full text...
Gumaca, Quezon seminar with Landbank
Inilunsad na nga kamakailan ang seminar sa Gumaca, Quezon sa ... full text...
Bahay Kubo Franchised Outlet
01 CONCEPT ... bahay kubo, the Filipino way of the past. full text...

CARICA HERBAL HEALTH PRODUCTS
features....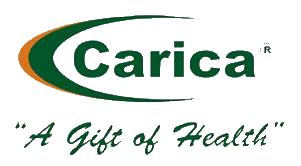 FOR FREE SEMINARS ON LIVELIHOOD contact us
NOW HOW TO MAKE suka, toyo, coco burger, macaroons, vco, soap

TLRC schedule for march see sched