›› What is LEAP?
L - livelihood
E - entrepreneurs
A - assistance
P - program
Supply Source and Development

Market Development

Livelihood and Skills Development

Financing and Business Management

Secretariat and Office
---
FOR SALE

CARICA HERBAL SUPPLEMENT
- herbal teas(coconut tea, ampalaya tea, etc.)
- juices (mangosteen, noni, dalandan, etc.)
- herbal capsules
-machine for VCO making (grater, presser, beater, filter) text 0926-6746235 or call 757-2869 (virlyn vidad)
ad space call 757-2689 (virlyn vidad)
HOT NEWS for the week

Mr. Tan mahilig sa VIRGIN???
Oo mga kababayan mahilig talaga si Mr. Tan sa mga Virgin, lalong lalo na yung... full text...
Kalan using denatured Alcohol in na in
Parami na ng parami ang mga taong gumagamit ng KALAN na... full text...
Gumaca, Quezon seminar with Landbank
Inilunsad na nga kamakailan ang seminar sa Gumaca, Quezon sa ... full text...
For web hosting click here
Bahay Kubo Franchised Outlet
01 CONCEPT ... bahay kubo, the Filipino way of the past. full text...

CARICA HERBAL HEALTH PRODUCTS
features....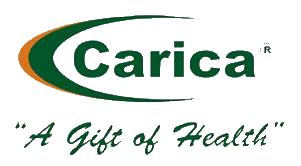 FOR FREE SEMINARS ON LIVELIHOOD contact us
NOW HOW TO MAKE suka, toyo, coco burger, macaroons, vco, soap

Technology and Livelihood Resource Center (TLRC) go to web